How to invest
Charities & Endowments
Tailored solutions for your family office, not-for-profit, endowment or charity investment portfolio.
At Atrium, we understand the unique considerations that apply to investing for a not-for-profit organisation or family office. We also know that every family office and not-for-profit is different. 
That's why we start by developing a deep understanding of your organisation's purpose, investment mandate, risk profile, and liquidity needs. Then we design a solution constructed for your specific situation – helping to preserve and grow your capital and fund scheduled outflows, while aiming to keep volatility within strict limits.  
As pioneers of Risk Targeted investing, we put risk management first. We aim to identify every element of risk in your portfolio and ensure it is genuinely diversified, with assets that provide appropriate returns for the risk they entail. So you can be confident your investment strategy is designed to maximise opportunity while aligning with your current and future needs – building an enduring financial legacy over time. 
W

ork

ing

in partnership with your

not-for-profit

, family office or endowment 
We believe we are at our best when we work together with you, your advisers and Board. That's why we invest time in truly understanding your needs, building a relationship of trust and collaboration with your Board of Trustees or Directors and your finance team.  
Our involvement doesn't end after formulating and implementing our investment recommendations. Ongoing portfolio management and engagement with your trustees are both central to our approach, helping to ensure you can respond rapidly to emerging risks, take advantage of new opportunities, and continuously satisfy the operating requirements of your organisation.  
Our approach to supporting your

family office,

institution

or charity

portfolio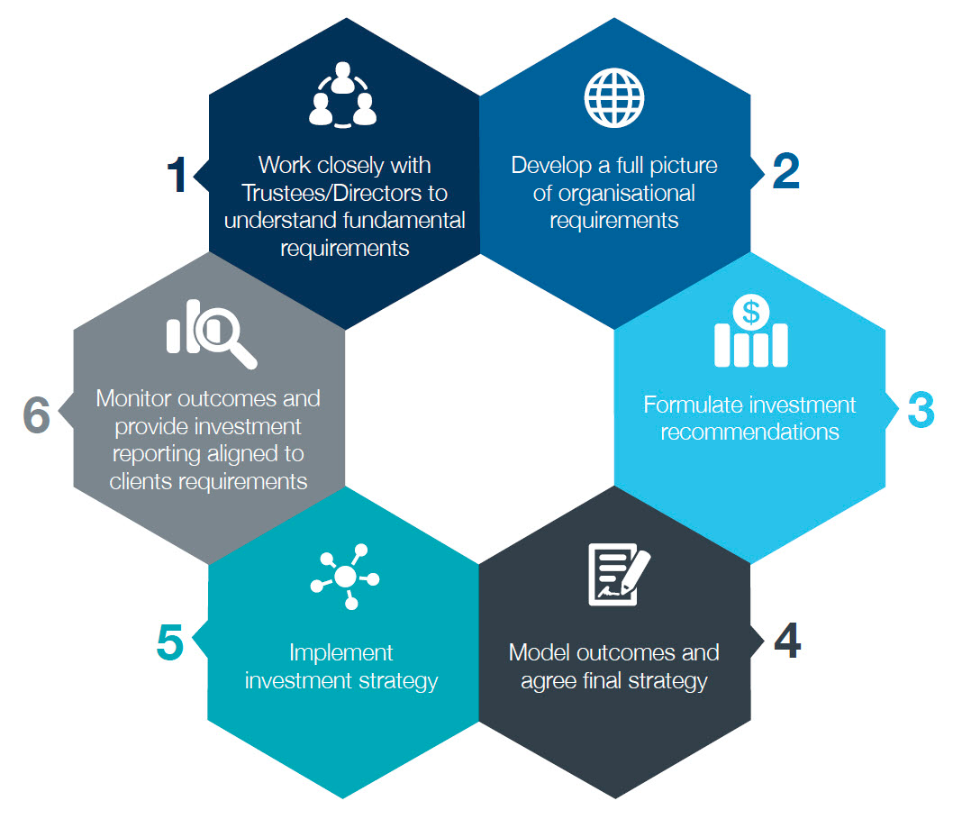 Why you can be confident

using

Atrium's

endowment and

not-for-profit investment

service

s
Proven strategies tailored for

the

not-for-profit and

charity sector
Our proven investment approach has delivered consistent returns for more than a decade. Since then, we have successfully tailored our strategy to the unique needs of the not-for profit sector, managing multiple portfolios for a growing number of leading organisations. 
A committed partner

to not-for-profit

organisations
For over 10 years, Atrium has developed deep working collaborations with not-for-profit clients around Australia. Our hands-on experience makes us an ideal partner for managing your capital.
Ongoing

e

ngagement and

t

ransparency
We believe in keeping you fully informed about the management of your portfolio, with 24/7 access to a full suite of reporting tools, enabling accessible information customised for your needs. Regular updates and transparent reporting will give you confidence that your funds are expertly managed.
A highly qualified team
Our highly qualified team of investment professionals brings together a diversity of experience across asset classes and market cycles.