Atrium Investment
Monthly Webinar
(For Finance Practitioners Only)
LIVE WEBINAR
On the ground in China – key insights from our investment research trips
Date: Thursday 30th November 2023
Time: 2:00pm – 3:00pm* (Australian Eastern Standard Time)
CPD accreditation will apply.
*Participants in WA & SA – please adjust your calendar to reflect AEST time zone
On the ground in China – key insights from our investment research trip
(For Finance Practitioners Only)
Join us for our November Webinar, when Atrium Portfolio Manager Chris Claridge, will provide his learnings and insights from his research trip to China.
In November, Chris is going on a study tour to China – Australia's most important trade partner. China is currently at an economic cross-roads that has significant implications for Australia and the global economy. On the trip he will meet with government officials, the banking industry (including China's 2nd largest bank), property developers, and industry manufacturers including factory visits to the Mercedes EV plant.
In the webinar David Dix and Chris will conduct a Q&A session to share findings and thoughts on:
The current state of the Chinese economy, its outlook for 2024-2025 and how this could impact Australian investors.
The mechanisms that will help support the government stimulus packages to help drive their plans for 5% growth.
Implications for our portfolios, in particular our current underweight allocations in resources and emerging markets.
Don't miss out on this valuable opportunity to gain actionable insights that can be effectively communicated to your clients. Reserve your spot for the webinar today by clicking the registration link below.
Presenters
Hear directly from people making investment decisions, including senior members of the Atrium Investment team and special guest speakers.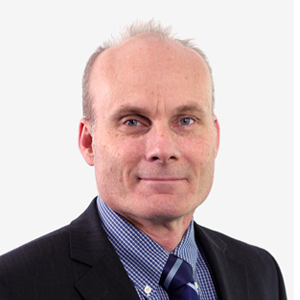 Keynote Presenter
Chris Claridge
Portfolio Manager,
Atrium Investment Management
Chris has over 30 years' experience in financial markets focusing on listed Australian equities. Prior to joining Atrium Chris was a Director and Portfolio Manager at Discovery Asset Management. His responsibilities included portfolio management and investment analysis of a range of companies across the Resources, Energy and Industrials sectors as well as the funds' trading activities. Prior to this Chris spent seven years at Queensland Investment Corporation (QIC) as a financial analyst and dealer and over 18 years in Sydney working at domestic and international investment banks. His roles included running sales and trading desks for Citibank, Macquarie Bank and Deutsche Bank.
Keynote Presenter
David Dix
Head of Client Investment Solutions,
Atrium Investment Management
David Dix has worked across the investment management industry and investment markets for 25 years. Prior to joining Atrium, David spent 12 years at AMP Capital Investors, most recently as the Senior Investment Specialist for the Multi Asset Group. Prior to this, David worked in debt capital markets in the UK for Deutsche Bank, Merrill Lynch and Chase Manhattan (now JPMorgan). David has extensive expertise in the funds management industry and has developed a range of market leading investment solutions for the institutional and retail marketplace in Australia and overseas.